Featured News
News
Full operationalisation of UGMC
Tuesday, March 15, 2022- Phase II of the University of Ghana Medical Centre (UGMC) project has been successfully completed.
News
UGMC Launches Cervical Cancer Awareness Campaign
According to WHO estimates, a woman dies every two seconds from cervical cancer and in Ghana, it is the leading cause of Gynaecological deaths. Yet the Disease is curable when diagnosed and treated early.
News
Antimicrobial Resistance, the Silent Pandemic
The World Antimicrobial Awareness Week (WAAW) is celebrated annually globally from 18th to 24th November and the theme for this year's celebration was...
Posted on : 2021-12-13 11:52:51
News
UGMC marks World Occupational Therapists Day
Occupational Therapy is a client-centered health profession and the role of these therapists is to support individuals to overcome the effects of decr...
Posted on : 2021-12-13 10:01:12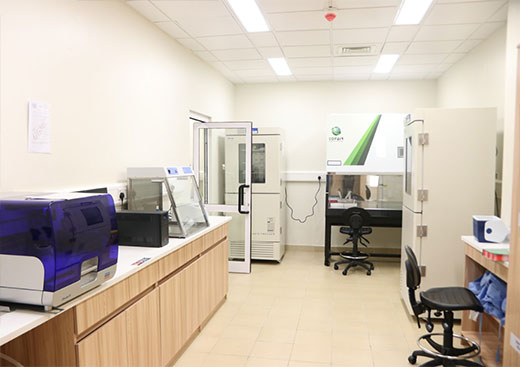 News
UGMC makes giant stride towards the detection of pathogens
The University of Ghana Medical Centre LTD (UGMC) has inaugurated a Molecular Laboratory at the Diagnostic and Emergency Block of Centre as part of ef...
Posted on : 2021-07-19 09:18:10